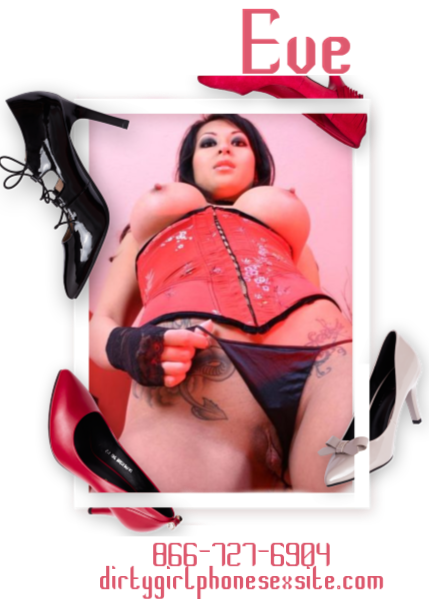 Things were going great! You and I were enjoying O/our time together, but then you decided to get an attitude and I cannot tolerate that.  All I did was ask you to go into the kitchen to get Me something to drink.  However, you made a point of displaying your displeasure of having to do that one simple thing for Me.  This is where what you thought would happen turned around completely.
When you returned holding the half filled glass in your hand I excused Myself.  I heard you bitching about how I could of gone into the kitchen Myself since I was getting up anyway.  Your words were not at all necessary.  I changed into something a lot more sexy then what I had previously had on.  The way you looked at Me when I walked back into the room made Me smile.
You put your drink down to stand up.  You came to Me to put your arms around Me and kiss Me.  I pulled away after the kiss, took your hand and lead you to the bedroom.  I told you to get undressed and lay on the bed, that I had a surprise for you.  You did, I straddled your waist, grabbed your one wrist and slipped a strap around it.  You laughed and said something stupid like, "Oooh, kinky."  I said, "Yes. Kinky."  Once I had both on and you were very secure I did the same thing to your ankles. 
I lay next to you on the bed, trailing My nails up and down your chest.  I saw the goosebumps appear on your skin and your cock move.  I asked you if you had any idea of what was going to happen to you.  You didn't, but you wanted what ever I wanted.  I am pretty sure you thought I was going to tease you lightly then fuck you.  However, things did not go that way for you, did they?
I got off the bed to put my stilettos on.  You asked why I needed them on, I ignored you.  I climbed up onto the bed, holding on to the canopy above Me.  I said, "Someone needs to learn not to be a little bitch when someone asks them for a favor." I saw the anger in your eyes, I really didn't care.  I pressed the ball of my shoe against your cock, you started to beg, again … I didn't care.  I asserted more pressure, you winched, the anger washed away from your eyes.  Now there was fear and I loved it.
You started to tell Me you were sorry, but I did not accept your lame attempt at an apology.  You weren't at all sorry, you were just saying that to protect your cock.  It wasn't your cock I wanted though.  I took the tip of My stiletto and kicked your cock over, then I took the heel and pressed it into your ball sack.  That was just the beginning of My fun with you.  There was so much more to be had.  By the end of the hour you were in tears, begging, pleading for Me to stop.  I eventually did.  I untied one of your ankles and one of your hands, then told you that I was going to go for a walk but when I got back you should be gone and never to come back.  I grabbed My trench coat and left, before I even got to the end of my block I turned to see you running from my place and get into your car.