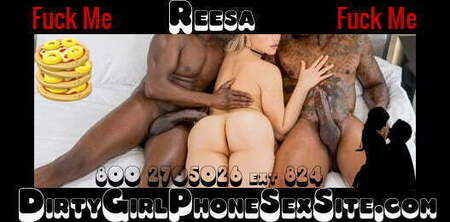 You want to know why I'm a cheating whore? I've been married for six years, but somehow my husband still can't satisfy me. Not with his mouth, or his hands, and certainly not with his pathetic little cock. He's only three inches, even at his hardest. It didn't take me long to become unbearable horny. Literally, my cunt would just drip all the time. I had to stop wearing panties because Goddamn everything just tortured my little clitty. It took six months without sex for me to finally lose my cool. My husband was away on a business trip, and I was tired of miserably masturbating my poor deprived pussy. Nothing was making me any less horny!
Well, I got hungry, so I ordered a pizza. When the driver knocked on my door, I took one look at him and tossed the pizza on the ground. I grabbed a handful of him instead! He was tall, broad, and black as anything! I needed that BBC and I needed it now! I dragged him in the door, pushed him onto the couch, and unbuckled his pants. He looked so shocked, he didn't even know how to process the pleasure I was about to evoke from him. I was already wet when I straddled him. Ripping my dress off, and pushing my little black panties aside, I let his BBC fill my tight hot cunt in one stroke.
Somebody moaned so loud the whole apartment building must have heard, but I couldn't tell you which one of us it was. I was bouncing on his big black cock faster than I had ever. I was creaming, and screaming, and begging for more. I heard the door, looked up, and saw my husband! "Sit the fuck down and watch how a real man uses me!" I called to him as my black stallion picked me up, and started fucking me against the wall. My husband just watched. After that big boy blew his hot load in my cunt and left, my husband shyly asked me, "Baby, can I clean out your pussy?" He wanted to share that cum.