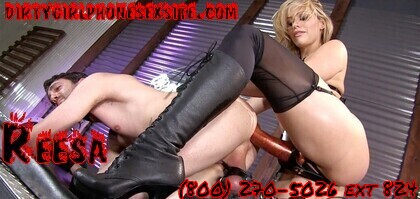 My husband is perfectly pathetic with his pinhead prick, so I keep that bastard locked in a chastity cage, and force him to watch me take those big black anaconda cocks in my tight, juicy pussy. He begs for me to let him free, to let his cumbersome little cock cum. I let him know that I'm a size Queen and Goddess doesn't tolerate useless small dicks.
Last night, I brought my favorite bull, Dion, over for some hot, sloppy fun. My worthless husband watched me lick and suck his cock until it was harder than a diamond, and slick with my spit. Dion was moaning, grabbing my head and throat fucking me so hard my throat is so sore! I worshiped that giant black python for all I was worth.
Finally, my bull had enough of my simpering husband, and smacked him across the face with his huge chocolate boa! My husband's worthless cock strained in his cage, and he whined like the pathetic cash cow he is. Dion turned around, picked my fine ass up, and fucked me like some street whore against the wall!
He was so sloppy, making my cunt a gushing mess. Stoking that huge BBC in and out of my hot little pussy, using my cunt like a fleshlight pocket pussy to milk his thick cock. My husband cried the whole time, uselessly pawing at his chastity cage. I got my cunt filled up with creamy anaconda cum, and then that sexy BBC bull made my cuckold husband clean his cock, and all that cum from my cunt.