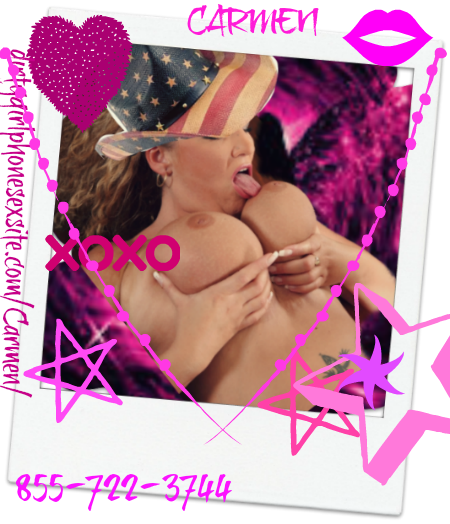 My my my, Well this dirty phone sex momma got her a taste of a farmer by the name Countryboy tonight. It was a great welcome back as I heard there was this laid back smooth talker with a nice big fat dick that this Mama wanted to jump on with her dirty soaking wet pussy. I sure got a taste of that tongue as he slathered my pussy and flicked my clit with a strong tongue. Ooo wee I ground and shimmied my big fat pussy up and down that face as CountryBoys nose tickled my ass. Well, Sure enough, I got that tongue forcing its way in my dirty asshole. One thing is for mother fucking sure this was no boy I was fucking with.
Only real men eat pussy and ass like that. I am a curvy queen and The way he grabbed my thighs and pulled me back to slurp my ass hole and finger fuck me I knew this horny slut was going to be satisfied. I was begging for that cock in my mouth and trying to squirm away. I didn't want to let him know I was a squirter right away and I loved that hard cock jumping as I looked down his body. I wanted to throw a hissy fit and scream give me that fucking cock now! My fat pussy needed it! I got my chance though, I sure did. I used my tongue to firmly lick the bottom of that shaft, stopping to suckle CounrtyBoy balls that were hanging low from so much cum filling them up. My mouth popped that fat mushroom head of a cock in my mouth and just sucked. I knew he couldn't resist and grabbed my hair and thrust deep in my throat. Only this bitch has no gag reflex and just took all that big fat CountryBoy Cock deep. Moaning around it sending vibrations up his spine.
This became some sensual fantasies being fulfilled as I deep throat his balls banging my chin. I was his dirty whore and loving every fucking minute of it. He threw me down and put these thick thighs in the air and didn't once hesitate as he feeds my sloppy wet pussy all at once. Ramming me over and over, I let go threw my head back and squirted all over that fat fuck stick as he fucked my ass and pussy till I couldn't take it. His load deep in me I screamed fuck and came again. Shit that CountryBoy Can fuck the daylights outta me. Even Managed to keep his hat on his head. Whose the next big dicked cowboy in line?