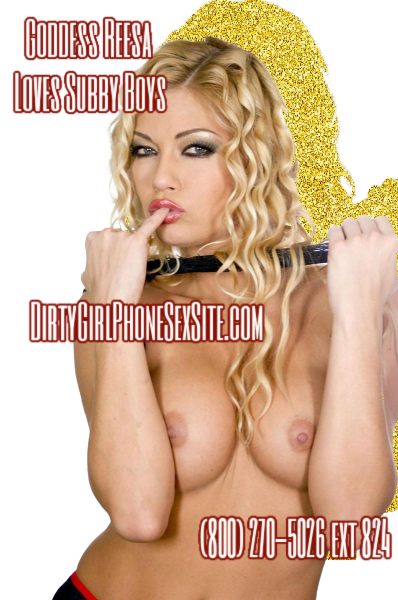 I was out getting a hot pumpkin spice latte at the coffee shop when I heard something my slutty pussy recognized. The cashier was one of my dirty phone sex boys. As soon as he recognized me, his face went pale. He'd never expected to see a Goddess such as myself in the wild but here I was. I could tell he got hard as shit, and after speaking with his manager in private, I got him the day off. By speaking, I mean sucking and by "in private", I mean the back office.
Well, I dragged my little submissive snack right out of there with my pumpkin spice latte in hand. I made him crawl out of his work on his hands and knees, and open my car door for me. I set my latte in the cup holder, and drove us well out of town. I didn't speak the entire ride as he tried to tell me he never expected to see his dirty phone sex Goddess in real life. I made him get out of the car and strip the heels and stockings off of my tired feet. He massaged them, kissing them and reminding me how much of a Deity I am. "Oh Goddess, it's such an honor to worship your sexy feet and your pretty toes. I'm in love with you." He clamored on, meanwhile his cock growing all the harder.
I made him stand. "Show me that little pink cock cage you swear you wear for me!" I snapped. Sure enough, when he pulled down his pants and his boxers, there was his little cock struggling against the restraints. "When is the last time that slutty little cock of yours came?" I asked sadistically, pressing the toes of my foot against the little girly cage. "Since the last time we had dirty phone sex and you let me, Goddess." He was worshiping my toes again. I grinned. That little bitch hadn't called me in six months. I held up the key in front of his face. "And how badly do you want to?" I asked seductively as a car rolled by.