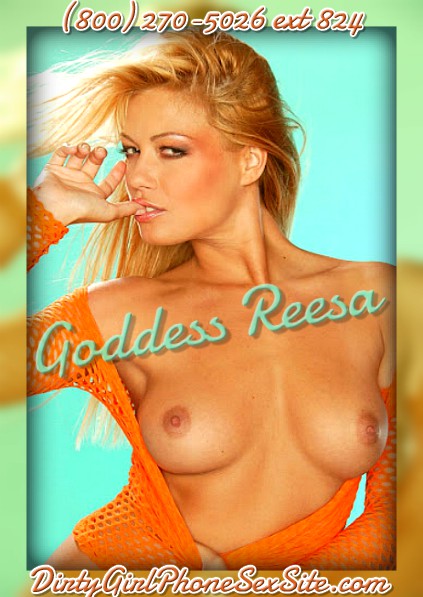 Domination phone sex is a fine art that few have ever mastered, sans yours truly and the other delicious Domme's I work with here at the orifice, I mean the office. I go from sultry, sweet and sensual to sadistically sexy and stern in less time than it will take for you to beg me to cum. No slut, cock or cunt, may cum in my presence without explicit permission from these divine lips; lips that, if you play your cards right, will whisper into your ear while you sit in my lap.
I'll wrap my pretty, soft hand around that submissive cock of yours, and edge you until I'm all that you know. All play is fair play, and I intend to play with new cock slaves soon. I'm taking applications, but I won't be accepting just any nasty whore! I demand the best of the best. Only the most obedient cum sluts and cock gobblers can ever even hope to grace me. I love to cuck, and I need deep throated boys to choke and gag on these delicious, massive cocks so I can get my pussy pounded by pearling pistons.
Yeah, I want those cocks that bad, but they need nasty subby throats to fuck. Open wide, and let me see. Extra credit to any slut that can swallow on command. If you want your life to be simpler, hand it over to me and let me own your every breath. This powerful pussy demands it. If you're lucky, I'll even peg you again. Remember the last time?