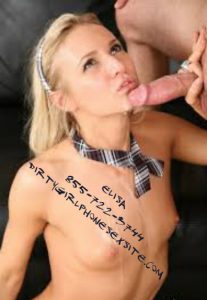 School has just barely begun from the holiday break, and I'm already fucking bored. I really need some cock, and I mean real, grown up, man dick, and I need it now. Mr. Davis is the school's student body leader, and I'm thinking I want him to lead my body! I ask to meet up with him after school for some personal advice. He's got a lovely basement office, one little window covered for privacy, and beanbags everywhere, ect. When I plop down in one, and he asks me what I need avice on, I spread my legs wide, open my pussy and ask him what I should do about this dripping, throbbing, horny pussy? Once he got over his massive fucking shock, he dove right into licking my pretty little teen pussy! He was so good at tongue-fucking my holes, I squirted all over his face in no fucking time! I begged him to let me swallow his dick first, needing him to face fuck me, which he happily did. His meat slid between my full lips perfectly, as he stroked into my face harder and faster, reaching a fevered rhythm. I pause massaging his tightening balls and right as he pulls back, I shove my middle finger up his ass.
He came so hard all over my face and pretty little titties!
Hmm, I think I'll make him lick me clean, what do you think?