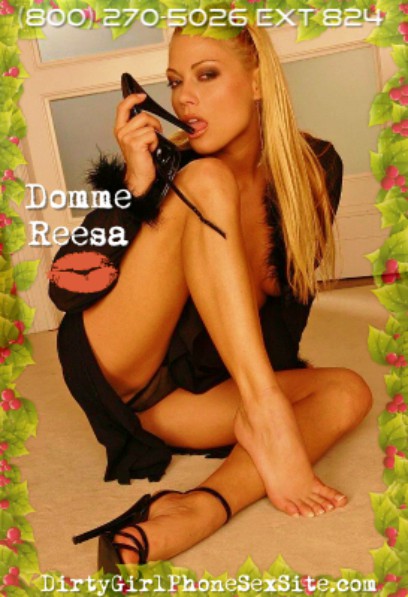 Never doubt for a second that I'm in control. Whether I am dominating some pathetic submissive slut, or taking a huge cock from a sexy Alpha, I still control the scene. I am Goddess Reesa, and I know you're here to submit to me and be my sweet submissive cuckold pet. Isn't that right, darling? Of course it is. Goddess always knows best. I've got slick curves and tight fuck holes you could only ever dream of touching. I only let Superior Alpha Cock slip inside one of my tight fucking holes.
I dominated our Holiday dinner this year, dressing only in black lingerie much to the displeasure of all the other wives. I gained three new cuckold slaves that day; they left their nagging wives right then and there and fully enrolled themselves in my service. I own them now; their breath, their heartbeats, their cocks. I am completely in control of these sweet new pets of mine, and that knowledge makes their sweet cocks so hard.
I'm seeking, still, a new pet and a new lover both. I need a good boy to lay at the foot of the bed while my new lover fucks me. My pet can watch in despair, desperate to cum. Humiliated that he cannot please me with his cock, my pet and his sweet little cock will cry. And that sight will make me so fucking wet. What are you waiting for?