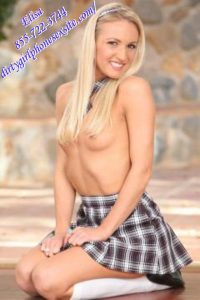 Daddy always tried to send me to schools and activities to "straighten up" my wet and wild nature. Isn't that cute? He thought it was a great idea to send me to a Catholic school (like, really dad, haven't you EVER watched porn?!) to give me some discipline me a bit. How cute. I had my own ideas! With a hot, sexy, tight little body like mine, it's easy to make anything sexy! Especialy those little school girl outfits! (again dad, really?) I rolled the top of my skirt up just a little, giving a beautiful view of my long, toned legs, and just long enough to make anyone want to lean a few inches to check that rounded ass of mine. I wasn't in this school for more than a few days before I noticed our biology professor checking me out every time he thought no one was watching him. I made sure to flash him my young bald pussy every time he was looking my way. It was obvious how flustered I got him, right up to his ears turning bright red!
One day after class, I went back to get my compact out of my desk I had forgotten, and he got caught jacking off! And there was my student id picture on his screen! I fucking knew it! Not that I minded in the least! I dropped down and made him skull fuck my pretty face! He was so hard and horny, he threw me over his desk, hoisted my ass in the air, and fucked me with the intensity of a national geographic documentary. It was so fucking sexy feeling to sit at lunch and still feel the thick cum of his dripping down my thigh.
I know he'll never have a problem with me asking him to jack off for me, any time I ask him!
Something tells me I'll be getting some great grades, and lots of after class work!
Now I just need someone to help me clean up this mess… Would you like a taste?