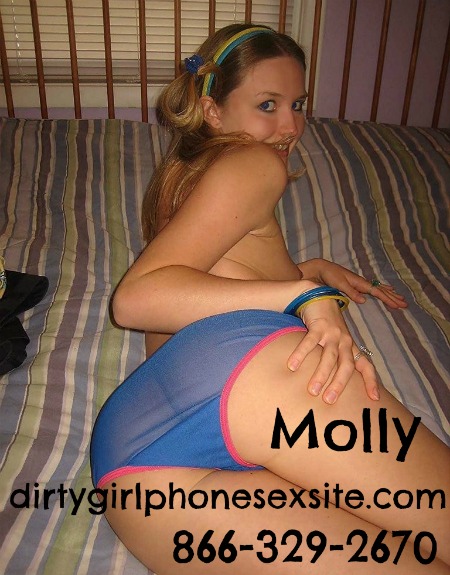 Hey there its Molly again.
How are you doing tonight baby? I am just laying in bed thinking of all the nasty things we could talk about and how I want to fuck myself tonight. I am thinking that I wanna tell you about Molly's Playhouse and how much fun you could have with us. Its where your wildest fantasies can come true and where you can freely talk about whatever taboo you are into. I am a nasty girl and I just wanna make sure you get all the nasty taboo phone sex you need.
I think I wanna use my fingers to  finger fuck my little cunt while we talk. I like to stick my fingers in my mouth and get them nice and wet and then finger my pussy for a while and then taste how good I am by licking all the cunt juice off my fingers. Mhm, I love how fucking wet you get me baby.