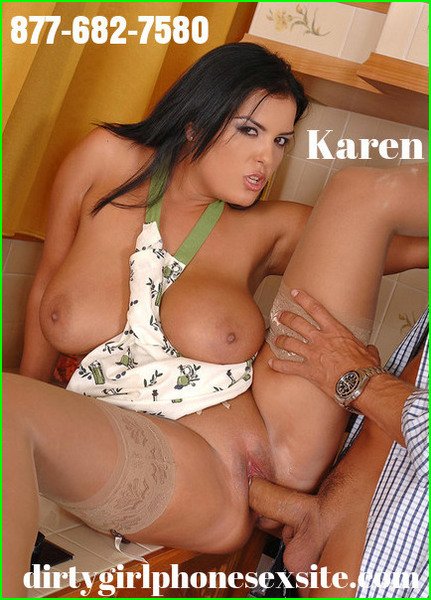 You called to tell me that your wallet must have slipped out while you were at my house. I looked around in the living room and sure enough there it was on the floor by the sofa. It must have happened when we were rolling around on the floor ripping each other's cloths off. You told me that you would be by in a few hours to pick up your wallet. You said you would have to run in and grab your wallet and then leave. Seems you are very busy on the farm. I know you are busy, but being the dirty girl that I am. I just couldn't help myself. I mean after all I have all the sensual fantasies about you and I.
I took off all my clothes and put on only a skimpy little apron. I even bunch the top part of it between my big tits. I knew when I opened the door and you saw me practically naked your cock wouldn't allow you to just rush off. You called from your cell and ask me if I could bring your wallet out to your truck. I told you no problem. I walked out to your truck in nothing but my little apron, thigh high stockings, and platform shoes. Handed you your wallet and turned around exposing my naked backside to you. I heard your truck turn off and your door shut. That was when I knew my plan had worked.
You followed me into the kitchen and I ask you if you were hungry. You smiled and said maybe. What's on the menu? I told you my hot wet pussy. That's when you picked me up and put me down on the counter. You buried your head in between my juicy pussy and started munching away. You unbuttoned your pants and let them fall to the floor releasing your big thick cock. You shoved your big cock into my pussy and started pounding away. I screamed as I came all over your big thick cock causing you to explode. You shot your hot jizz in my well fucked pussy and then you said you had to go. I guess that is just life with Country boy.