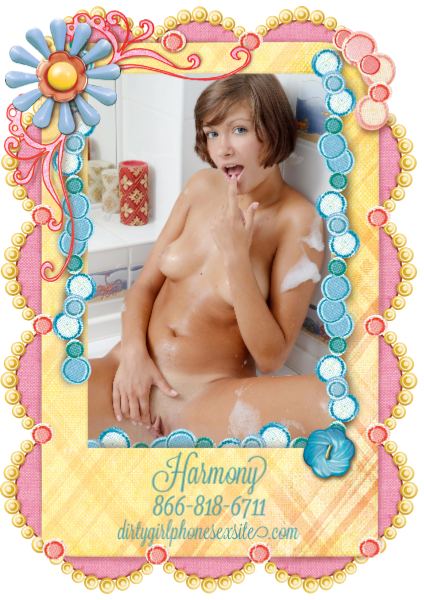 I love taking baths.  Some people would rather shower, but not me.  I love sitting in that warm water and playing with the bubbles.  My body gets all slick and it feels wonderful.  I remember when I was little when my Daddy would give me baths.  He would lower me into the water, wash my hair, then we would have play time.  Daddy would get undressed and get into the tub with me.  He would sit down in the water and pull me against him.  We would splash, he would put bubbles on the end of my nose, or make silly hats from the bubbles on my head. 
One time his cock got hard and he got out of the tub.  I thought I had done something bad so I cried.  He pulled me out of the tub, dried me off, brushed my hair, put me in my jammies then sent me to bed.  In the morning Daddy wasn't acting the way he usually was, he wouldn't give me tight hugs at all.  That went on for weeks. 
One night he put me in the tub by myself and just left the door open.  I couldn't help it I started to cry.  It felt like I had done something really wrong for Daddy not to treat me the way he used to.  He came in and asked me what was wrong.  I told him that I was sorry for making him mad.  He told me that I didn't make him mad and he leaned down to give me a hug.  I asked him to come into the tub with me.  He said no.  I told him that it was okay if that thing got hard. 
I also told him that it wasn't fair that his girlfriend was allowed to be with him when that thing got hard and I wasn't! He looked at me really funny.  He asked me what I had seen.  I told him everything that I had seen and how it made me feel all tingly between my legs when I saw him doing those things to his girlfriend. He got undressed and told me that maybe I could do some of those things but it would have to be a secret.  I told him I would but he would have to give me a present like he gave his girlfriend. 
He slipped in behind me and said that if I touched him on his cock that I could have anything I wanted.  So I did. I put my soapy hands all over his cock, rubbing it.  He put his hands over my little boobies and then he squirted!  I squealed, I didn't know it could do that! Ever since then I have been getting what I want from my Daddy by using my body!  I love it, and he loves it too (although he pretends sometimes not to)!