Things have been a little tough lately. I have a lot of clients that owe me money and my supplier is being a prick. To make things worse. I broke my favorite knife on some whiny  little bitch last week.
I had to find a new one so I could start collecting what is due. No one takes you seriously unless you can really hurt them.
I finally got a break last weekend. I was sitting in this dive bar and there was this show on tv, Forged In Steel.
This guy had made the most amazing knife!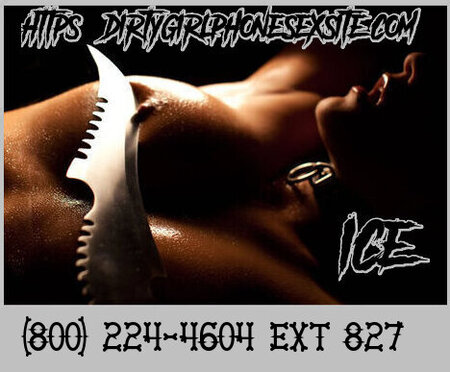 Right away, the first guy was sent home and I knew that was my chance. You could tell he had been working on these weapons for a lifetime and was crushed.
I looked him up and  went to see him. He took me down to his basement where he had so many gleaming cold knives just waiting for their first thrash into tender flesh! It was actually getting me a little more than excited and he noticed!
He went over and picked the prettiest one and held it out for me to take but then yanked it away as I reached for it.
There was a price to pay and I was more than happy to pay it!
He slide the icy sharp tip down the center of my chest, across my tits from nipple to nipple, teasing each with the strong cold steel and then down past my stomach to my clit! The cold steel made my cunt drip with anticipation!
He teased my clit over and over with that razor sharp edge until I begged him to fuck me!
He forged his way deep in my dark hole while teasing my ass with the tip of that beautiful erotic weapon.
Normally, I am always in control but in a moment of weakness, I let my come blast all over that blade.
In the end, he had given me the knife to keep and I have masturbated with it every night!
I have not even washed my smelly sticky mess of it! The thought of my stale cum seeping into some whore's open flesh gets me wet all over again!