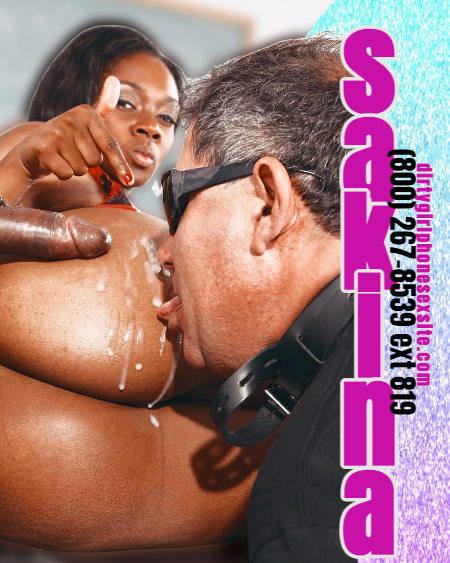 I'm a very nice sissy phone sex Mistress to the girlies that take it when I bend them over. Of course, when their ass is in the air I am using my 9-inch strappy on their holes! You're a panty wearing sluts that likes to get pegged while your little clitty wiggles around in your panties, aren't you? Haha. That's my favorite too. My juicy black jugs are going to look so good bouncing to the beat of me force fucking your tight man pussy. I can tell that you're going to take my dick so well now that I have you dripping wet! Your pussy is so fucking good! You're gonna make me wish I could breed that tight little twat, if you keep moaning and begging for more! I bet you wish I could plant my black seen inside of you after a long drill session of you being my cum hungry girl. I'll even let you cum!
Cumming is your treat for licking up all of my bull's cummy messes like a good little slutty vacuum!

You can cum as long as you keep that pussy hole plugged! Aren't I good to you? It probably won't be a challenge for a size queen like you to make your clitty squirt and be stuffed with a wide black cock. "That's right sissy, say you're daddy's girl" I'll encourage as you squirt all over my pedicured feet. That little cock is going to make a cute mess that I won't mind. You're going to lick it all off while you tell me how grateful you are for being allowed to release!