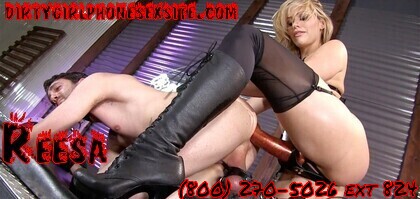 Stroking the strap on, the lube drips from my hand. You whimper, your cock straining against it's little cage. You're bent over the arm of the couch, your asshole spread wide for Goddess. That's right, pretty cuck fuck. Goddess is going to rail your shitpipe until you pass out.
Without waiting, I slam the full ten inch plastic cock into your asshole, gaping you out and making you scream. Your cock is leaking, your eyes crying, but I know you want more. Forcefully, I fuck your tiny fuck hole, sliding out then forcing myself back in. You try to push me out, but it only makes me fuck you harder.
I'm pounding your prostate, and you're screaming my name. You're lucky I don't give you a pretty prolapsed asshole; that's better than a bouquet of roses. Stupid fucking shitball, stop you're whining and take this hard cock! You know it's exactly what you wanted. You've been begging for days, bending over in front of Goddess. I knew what my little whore wanted.
You reach around, trying to stroke your pathetic, caged cock. Good luck, motherfucker. This hole belongs to Goddess, and I'm going to use you. Yeah, this is why you were born; to be my personal toy. Anything to keep Goddess happy, right?