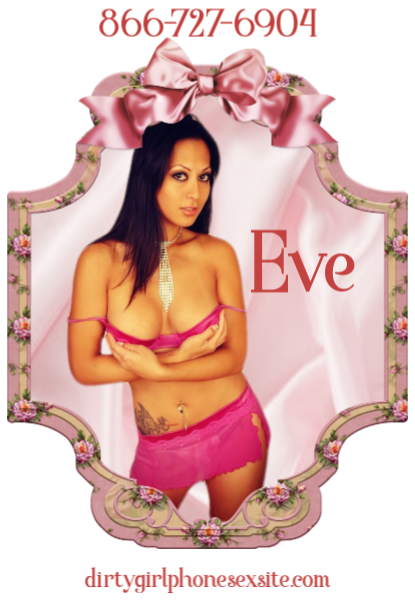 My newest Sissy baby girl is so dang cute!!! I love spending time with her!  She likes to see herself as a very young little one. I always know it is her right away because of the way she says my name.  The sweetest voice you could ever hope to hear.  We play so many games together!  I asked her if she would let me blog about our latest call and she giggled and said, "Yes Ms. Eve!"
I had her get all her pretty things out, plus, one extra thing.  Her big, fat, pink dildo.  She told me all the things that she had laid out for me, rumba panties, a pretty dress she had especially made, some cute little ankle socks,  and a whole bunch of other things.  Then she sent me pictures as she put them on so I could see how she looked at each stage of dress.
When she was done she had everything on and she kept trying to get me to forget about that dildo.  She told me how pretty I am, did she think I could be her online Mistress Mommy all the time, you know, stall tactics.  I had to get a little stern with her and tell her that it was time to do what I wanted.  She whined a little bit but within a very short while, she was bouncing up and down on that toy for me.  Any way I instructed her to do.
Just before she was going to make a Sissy mess she had to ask permission. Of course I made her wait a little bit.  I wasn't going to let her have her way right from the first request.  No way.  I could tell she was at the point where she just couldn't hold on any longer so I allowed her to squirt.  Before we hung up she gave me kisses, and sent me a little gift in my email.  Thank you Sissy Tina for the gift card!  I love it! 
The rest of you have a fantastic day, and if you happen to be a sissy???? Then big Kisses and Swats!